Post by TasunkaWitko on Jul 19, 2012 10:56:27 GMT -5
Holiday Sweet Potatoes or Yams
For the holidays (usually Thanksgiving and Christmas, sometimes also New Year's and Easter), we roast a turkey with all the trimmings; one of those trimmings, of course, is sweet potatoes or yams. I know that they are two different things, but we always cook them the same, at least for the holidays.
Here's how we do it, starting with a shot of the few things you will need:
This year, we're using yams, but sweet potatoes could be used just as easily.
The canned product comes in a kind of syrup that is good for baking them in: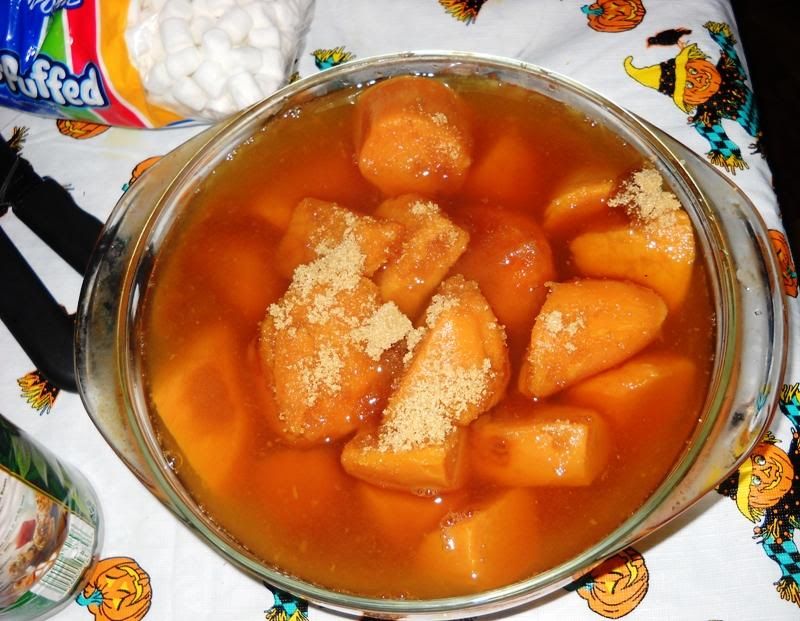 I probably used WAY too much here, so please feel free to use about half that amount of liquid, if desired, or reduce it down if you want. We also add a little brown sugar to taste; sometimes, we add some ground cinnamon, allspice, cloves, nutmeg or other spice, but we didn't this time.
When it comes to holiday cooking, the beautiful Mrs. Tas is an absolute butter fiend, and that is no joke. It's heavily dotted all over the turkey, two sticks of it are in the stuffing/dressing - and I won't even mention the mashed poatoes. Likewise, the yams/sweet potatoes get no reprieve from her butter mania:
Ready to bake, they go into the oven at 350 degrees (along with the green bean casserole) for about half an hour, maybe 45 minutes: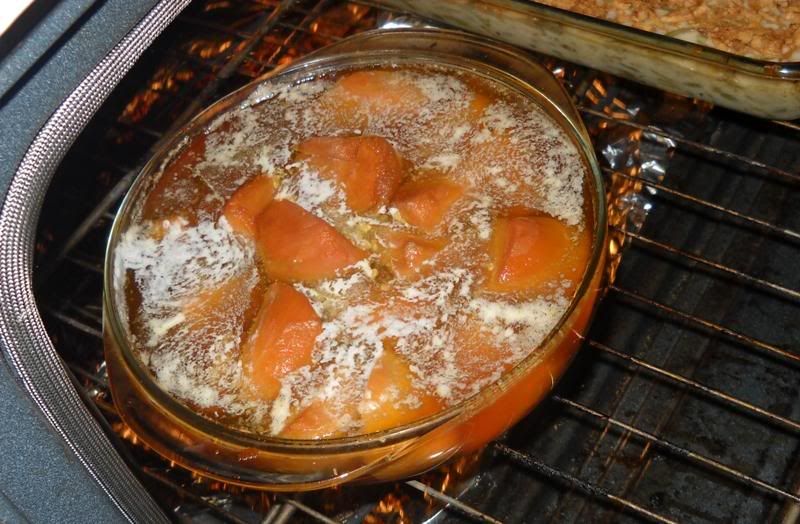 The butter has melted, the yams have cooked somewhat, and things are getting good. Once again, I probably used far too muhc liquid, as you can see above, but it's ok.
Now comes the addition that makes these, in my opinion, worth eating. Add some marshmallows on top:
No, that's not enough - add more!
That's better ~
Then, they go back into the oven for maybe 10 mintues, just enough to toast the marshmallows: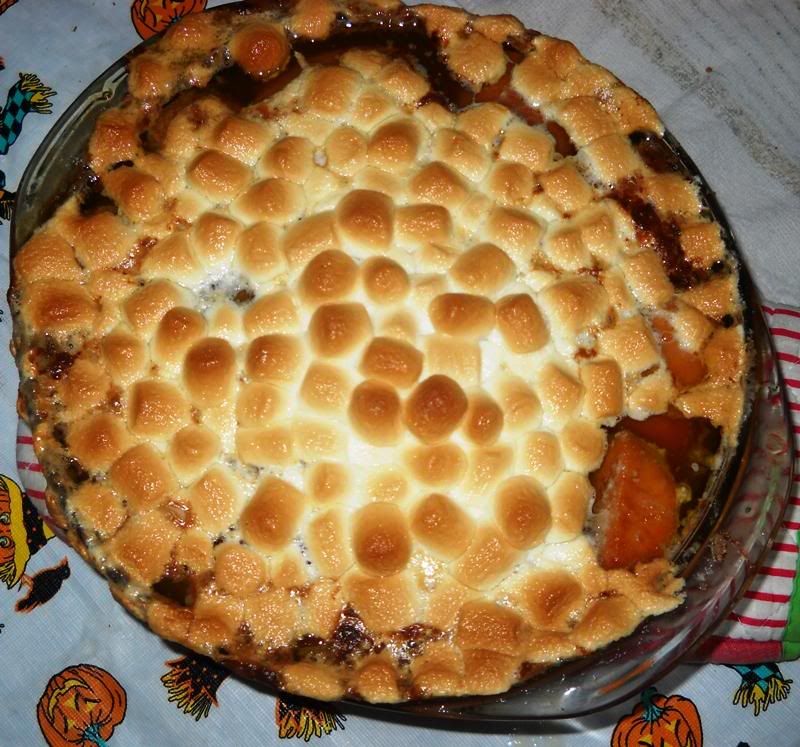 And they are ready to serve!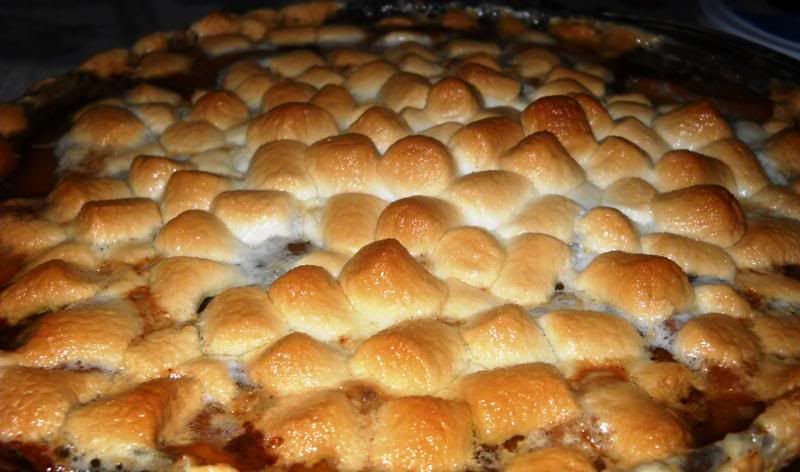 Notes: Use maybe half the liquid in the can, if desired, or perhaps reduce all the liquid down to something manageable. Add spices such as cinnamon, nutmeg, cloves or allspice if desired. Don't forget the marshmallows, and be sure to toast them!
Thats how we do it for the holidays - your mileage may and probably will vary ~