Post by TasunkaWitko on Jul 9, 2012 14:50:45 GMT -5
From my wife:
It has become a tradition in our household to make cream puffs each year for Ron's dad, and this year was no exception. His birthday falls on St. Joseph's day each year, and it wasn't until last year that we discovered that an Italian cousin to cream puffs, called zeppole, are traditionally served on the same day.
I learned a few things about cream puffs when I did a quick search on Wikipedia. For one thing, the cream puff is known outside the US as profiterole, and in France as houx à la crème:
A profiterole, cream puff (US) or choux à la crème is a choux pastry ball filled with whipped cream, pastry cream, or ice cream. This treat is usually very sweet. The puffs may be decorated or left plain or garnished with chocolate sauce, caramel, or a dusting of powdered sugar.

The term profiterole is traditionally used for small versions filled with whipped ice cream and topped with chocolate, although the usage varies and can include other fillings.

The choux paste is piped through a pastry bag or dropped with a nugget or pair of spoons into small balls and baked to form largely hollow puffs. Then the puffs are filled by slicing off the top, filling, and reassembling, or by injecting with a pastry bag and a narrow piping tip. The most common dessert presentations involve ice cream, whipped cream or a pastry cream filling, and are served plain, with chocolate sauce, or with a crisp caramel glaze. They can also be topped with powdered sugar, frosting, or fruit.

The origin of both the pastry and its name profiterole are obscure. However many sources suggest North Eastern Italy. The word profiterole (also spelled prophitrole, profitrolle, profiterolle) has existed in English since the 16th century, borrowed from French. The original meaning in both English and French is unclear, but later it came to mean a kind of roll 'baked under the ashes'. A 17th-century French recipe for a Potage de profiteolles or profiterolles describes a soup of dried small breads (presumably the profiteroles) simmered in almond broth and garnished with cockscombs, truffles, and so on. The current meaning is only clearly attested in the 19th century. The "cream puff" has appeared on US restaurant menus since 1851, if not earlier.
Here's the recipe I've always used, which is from my Betty Crocker Cookbook:
For 10 cream puffs:

1 cup water
1/2 cup butter or margarine
1 cup all-purpose flour
4 large eggs

Whipped cream filling:

2 cups whipping cream
1/4 cup granulated or powdered sugar (I've always used granulated)

Heat oven to 400 degrees. In 2 & 1/2-quart saucepan, heat water and butter to rolling boil. Stir in flour; reduce heat to low. Stir vigorously over low heat about 1 minute or until mixture forms a ball; remove from heat. Beat in eggs, all at once; continue beating until smooth.

On ungreased cookie sheet, drop dough by slightly less than 1/4 cupfuls about 3 inches apart. Bake 35 to 40 minutes or until puffed and golden. Cool away from draft, about 30 minutes.

To make the filling: In large bowl, beat whipping cream and sugar with electric mixer on high speed until stiff peaks form.

Cut off top third of each puff and pull out any strands of soft dough. Fill puffs with filling; replace tops. Serve immediately, or cover and refrigerate up to 4 hours.
Making cream puffs is easy. First, you make the puffs themselves. Here's all you need: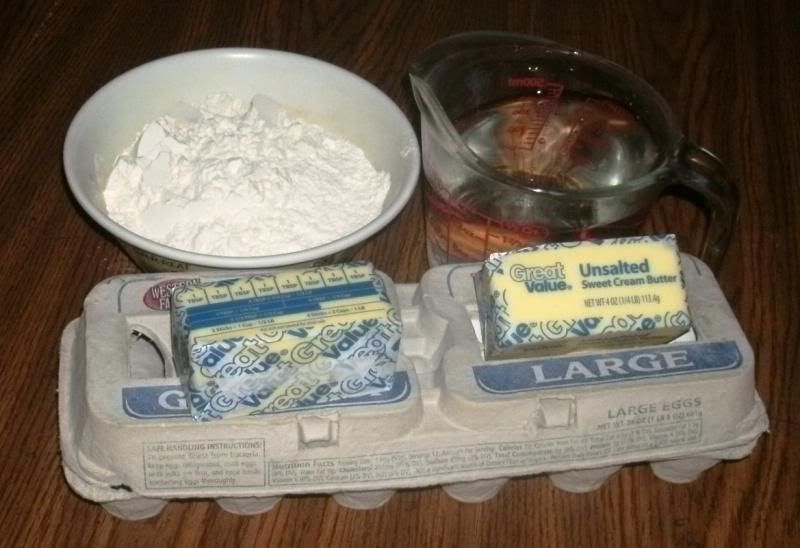 I'm making a double batch, so 2 sticks of butter and 8 eggs will be used, in addition to the correct amount of water and flour.
Begin by preheating the oven to 400 degrees, then melting the butter in a saucepan: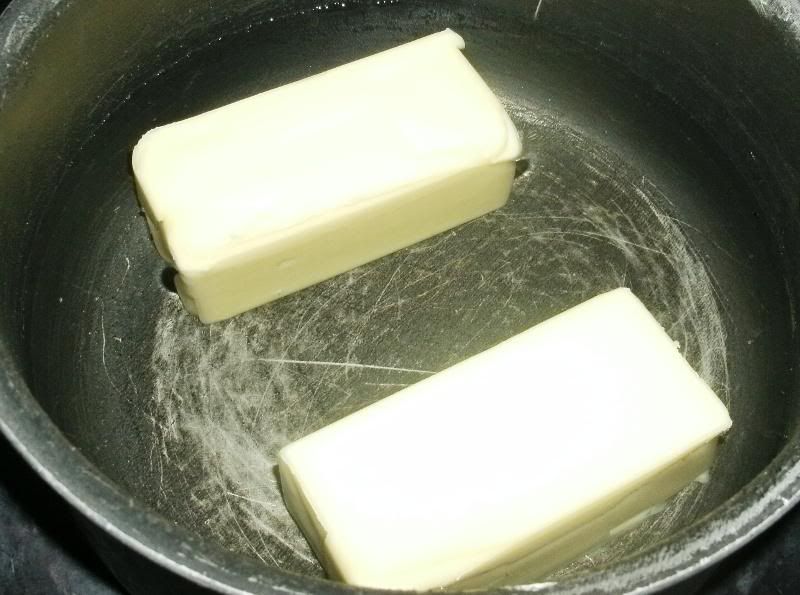 As it melts, add the water: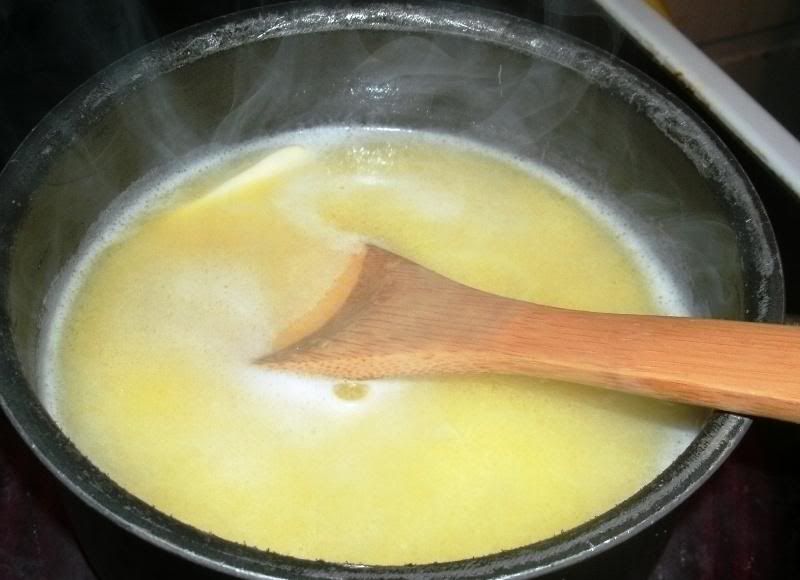 Soon it will reach a rolling boil: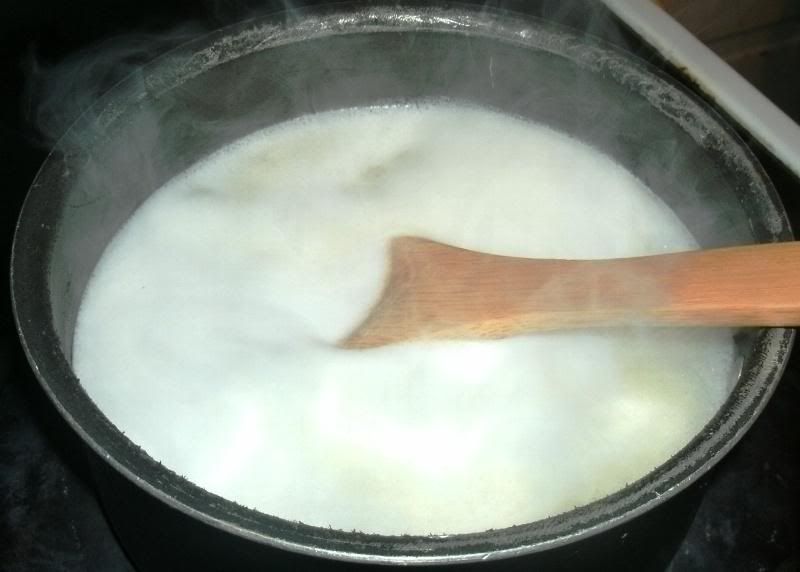 After adding the flour, reduce the heat and stir it all together until it holds together:
Then transfer the mixture to a bowl and add the eggs: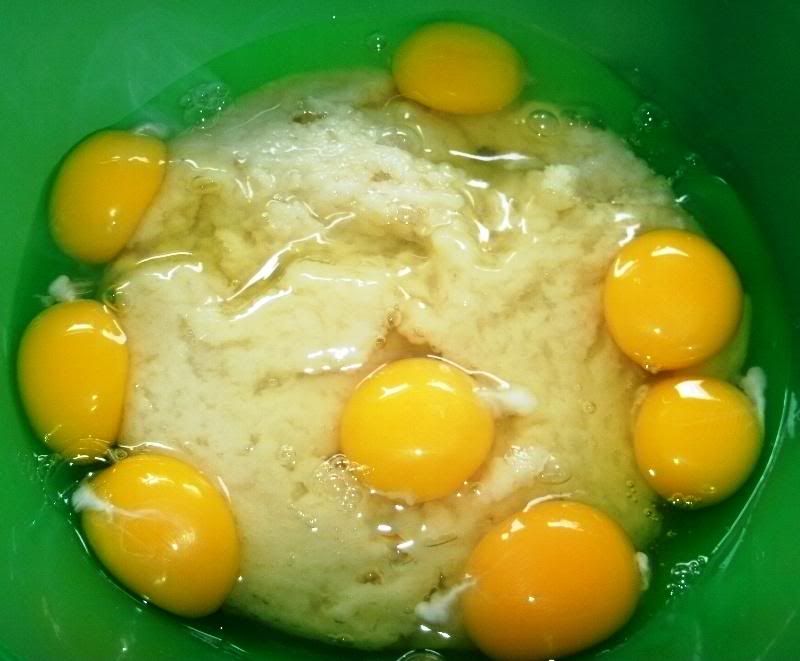 Keep beating the mixture until it is smooth:
Then drop your puffs onto an ungreased baking sheet:
Here's what they look like after about 35 to 40 minutes: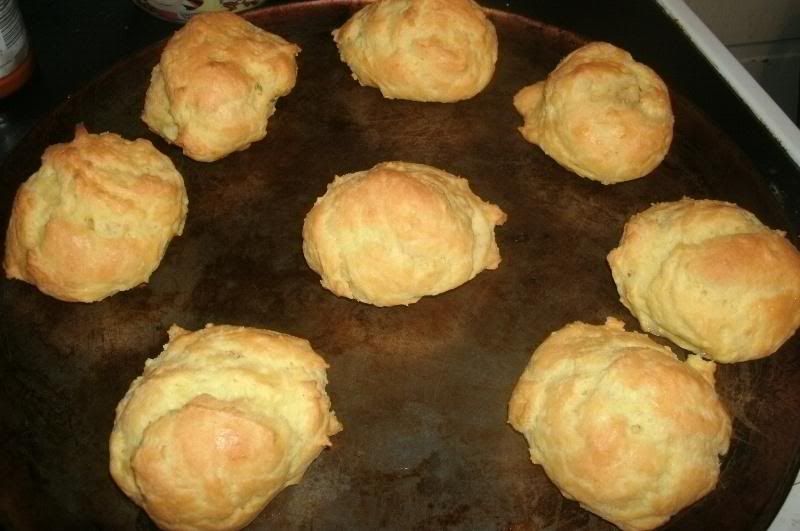 Next, prepare your cream filling. You will need this:
I use granulated sugar, but you can also use powdered sugar: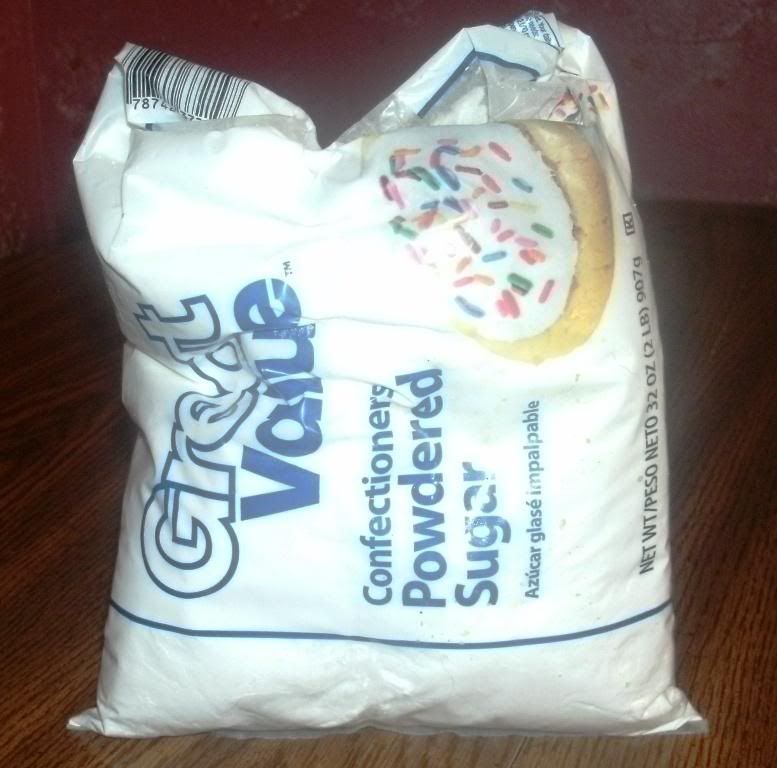 I have it out because I will be topping the finished cream puffs with it.
Add the sugar to the cream in the required amount, and whip them together: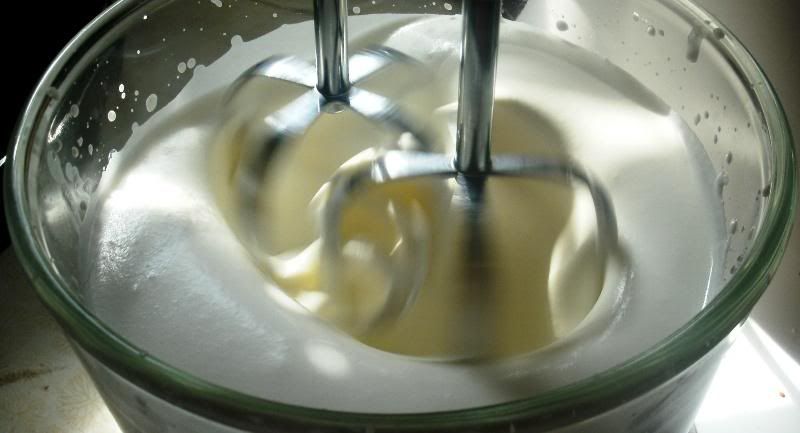 You want to do this until it forms stiff peaks.
Once the whipped cream is prepared, we also add some jelly, jam or marmalade: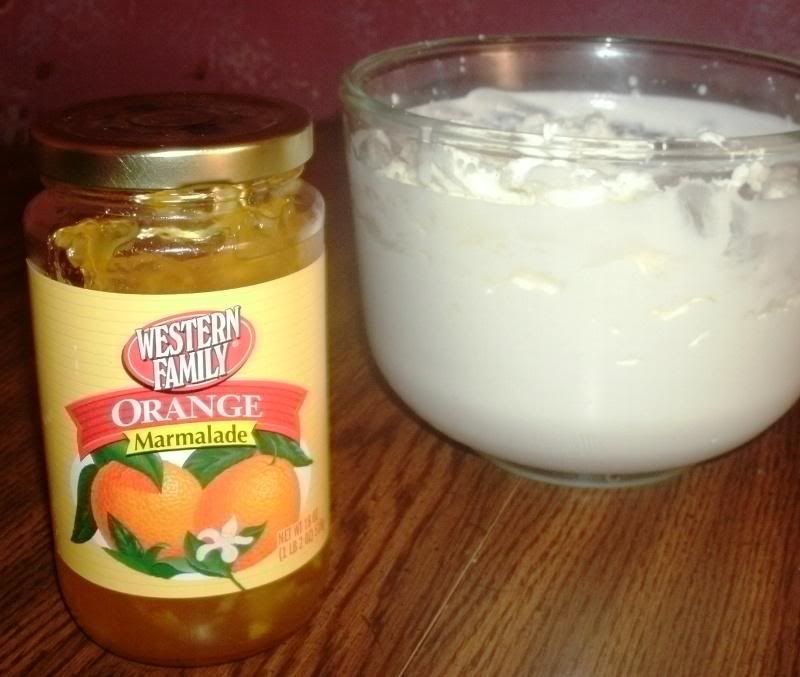 It is a tradition to use a different flavor every year. We've used everything from strawberry, blueberry and raspberry to currant, pineapple and apricot. This year, we are using orange marmalade.
Keeping with the orange theme, I also zested a couple of oranges for garnish:
Add enough to flavour the cream: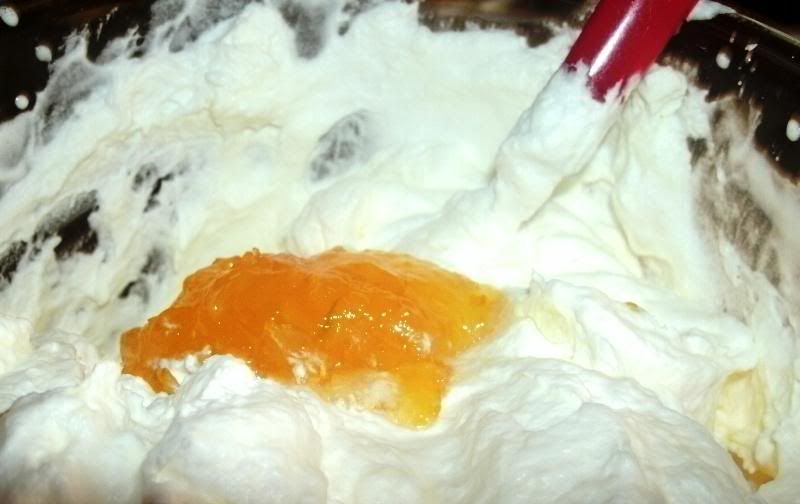 Half the jar is probably about right, although tastes will vary.
Stir the flavoring into the cream like so: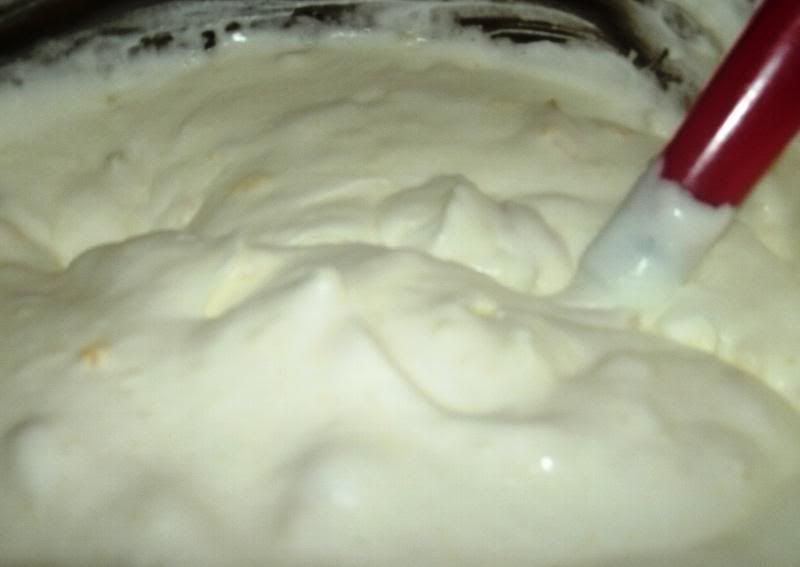 By now, the cream puffs will have cooled enough to fill them. Cut the top third off the puff: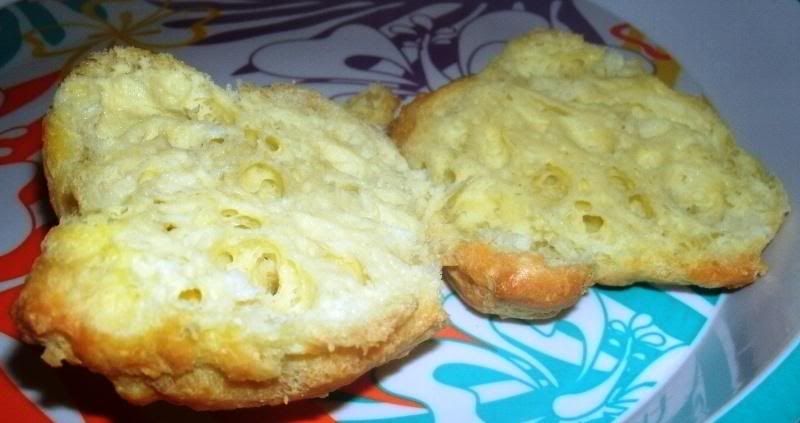 Sometimes they are hollow, sometimes we have to hollow them out a bit. Anyway, give the puffs a healthy dollop of the filling: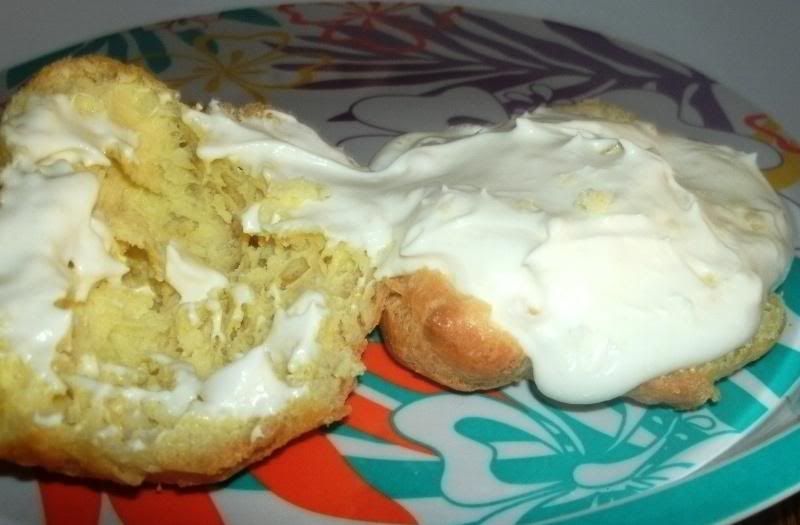 Replace the top, and repeat until all cream puffs are filled.
Here are some of the finished cream puffs with the powdered sugar and orange zest garnish: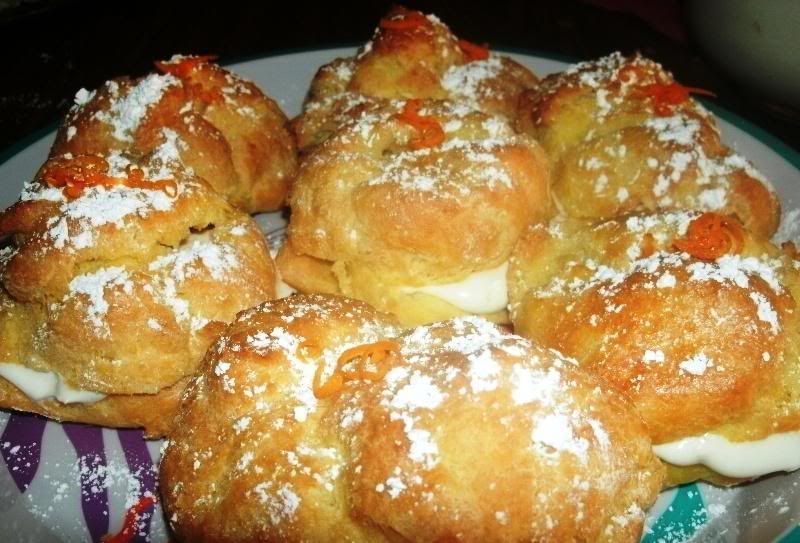 It is our tradition to take them out to Ron's dad with his birthday cards and other gifts on his birthday. Each year, the big surprise is what flavor we used, and Grandpa will be very happy to get them.